Lighting Design | LIT Lighting Design Awards
The Winners 2020
The LIT Lighting Design Awards was envisioned to celebrate creativity and innovation in the fields of lighting and applications and to honour lighting designers and lighting product designers, both professionals and students. In the organization's most recent news, LIT Lighting Design Awards will announce the Spotlight prize: "Spotlight is a special prize that rewards an organization or project which carries out remarkable work for its community, and for being a major contributor in the lighting industry," says founder of LIT Lighting Design Awards, Hossein Farmani.
Erin Held – Lighting designer of the year | Chicago/US
Union Station Great Hall Restoration, Chicago/US | Category: Interior Architectural Illumination
Niamh Barry Studio – Lighting Product Design of the year | Dublin/IE
Artist's Hand | Category: Designer and Custom Lighting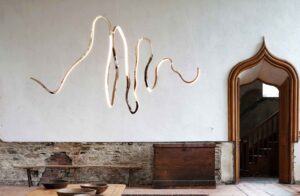 Swathi Madhi, Luca Gregorini, Micaela Malusa – Student: Emerging Lighting Designer of the Year | Milan/IT
Interior Lighting, Office, Stockholm/SE | Category: Interior Architectural Illumination
Neeraj R Jawale, Samriti Gosain – Student: Emerging Lighting Product Design of the Year | Gandhinagar, IN
HUE – your everyday light | Category: Mood Lighting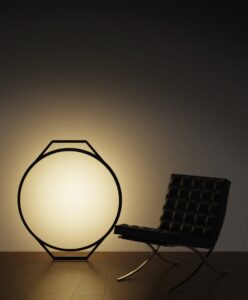 LIT 2020 Spotlight – Women in Lighting
Women in Lighting is a digital community platform by creating an inclusive, supportive and integrating environment for women in the lighting industry. WIL celebrates each women's achievements in work and narrates their career paths and goals. It raises the profile of women to inspire others. Sharon Stammers and Martin Lupton found the platform on the International Women's day in 2019. Now the team consists of 70 ambassadors from 70 different countries around the world and is a large overarching network structure. As there are approximately 50% of female lighting designers, they shall get 50% visibility.
2 Lifetime Achievements:

Sally Storey – Lighting Design
For over 30 years, Sally Storey, based in London, has been guiding John Cullen Lighting and founded Lighting Design International company. She gathered a multidisciplinary team of designers from a variety of backgrounds: architecture, theatre design, fine art, product design and engineering. Storey has not only worked on many famous buildings worldwide but also on historical castles with a design style focusing on purity, simplicity and elegance.
Wout Van Bommel – Lighting Application Research
Wout van Bommel, based in Eindhoven has over 40 years of international experience in lighting application. He advises as an independent lighting consultant lighting designer, researchers, companies, municipalities and governmental bodies. He assesses the quality of specifications of lighting installations with certifications and is the author of international standard works. His focus is on visual biological aspects of lighting influencing health and wellbeing.
______________________________________________________
Photos:
| Erin Held – Lighting designer of the year | Chicago/US | Union Station Great Hall Restoration, Chicago/US | Category: Interior Architectural Illumination | © 2020 LIT Design Awards |
| Niamh Barry Studio – Lighting Product Design of the year | Dublin/IE | Artist's Hand | Category: Designer and Custom Lighting | © 2020 LIT Design Awards |
| Swathi Madhi, Luca Gregorini, Micaela Malusa – Student: Emerging Lighting Designer of the Year | Milan/IT > Interior Lighting, Office, Stockholm/SE | Category: Interior Architectural Illumination | © 2020 LIT Design Awards |
| Neeraj R Jawale, Samriti Gosain – Student: Emerging Lighting Product Design of the Year | Gandhinagar, IN
> HUE – your everyday light | Category: Mood Lighting | © 2020 LIT Design Awards |
|