The German Lighting Design Award  | 2017
The German Lighting Design Award 2017
It's not a long time that light is seen as an intangible building material. Only since a few years light planning is understood as an integral part of architecture – it's developing an entirely new scene within the building trade. Light creates a temporary transformation of buildings and is deployed as illumination or since ever, used to illuminate interiors. The German Lighting Design Award has been granted yearly since 2011 and goes towards lighting design in architecture and in urban spaces. The prize is aimed at the largest light market in Europe, the German speaking region with submissions from Austria, Switzerland, the Benelux countries and Germany.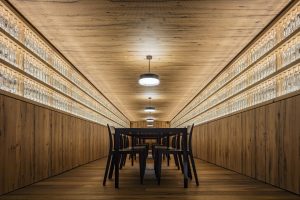 Nowadays, within the scope of lighting, architects increasingly seek the support of light designers who bring their technical, cognitive psychology and creative knowledge to the sensitive lighting requirements.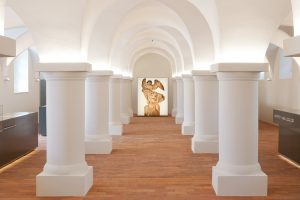 The aim of the prize is to bring together planners, industry and the media and to establish an overall awareness to improve the sense of light in architecture as well as within the urban space.
Overall the winners are evaluated in 12 categories – and not only with judging of photos but also with a visitation of the objects.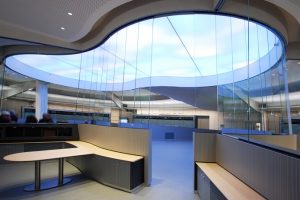 You can read the whole article in the ArtLight-Magazine of August'2017. ________________________________________________________
captions:
in the slider:
| Bartenbach GmbH, Aldrans Urbanscreen, Bremen |  Klubhaus St. Pauli, Hamburg | Foto: Bartenbach GmbH, Thorsten Bauer |
in the text:
| Reflexion AG, Zürich | St. Jodern Kellerei | Foto: © Thomas Andenmatten |
| Konzeptlicht lighting solutions GmbH, Berlin | Museum Himmlisches Theater, Stift Neuzelle | Foto: Andreas Tauber |
| Moritz Gieselmann  | Mehr los – Eine Linie aus Licht | Veranstaltungszentrum + Musikschule in  Marchtrenk | Foto: Moritz Gieselmann |
| LichtvisionDesign GmbH, Berlin   | PCK Messwarte Schwedt | Foto: ©PCK GmbH |