Lighting Design | Lightemotion, Montreal/Canada
Inspiring effects at Union Station Food Court in Toronto
The new Union Food Court marks an important milestone in the revitalization of Toronto's busiest transportation hub, providing space for more than 600 guests. François Roupinian founded Lightemotion in 2002 and has now been commissioned to conceive the lighting design for Union Food Court.
Lightemotion created a lighting system design that is dynamic and adapts to the mood and time of the day by creating different tonalities of white and mimic the time of the day. It is part of an holistic approach, were lighting bring more than technical or creates visual elements, it is an approach that is at the sensory level of wellness and visual comfort. By playing with different soft hues of light, it was possible to create a sense comfort and well-beeing.
Interview with François Roupinian (Principal of Lightemotion, Montreal/Canada) in ArtLight 2019/4.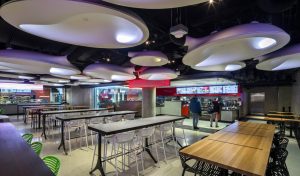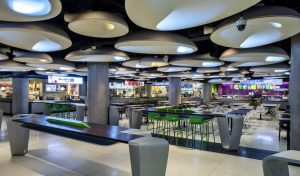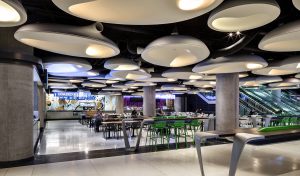 ______________________________________________________
all photos:
Lightemotion | 2019 | Project: Union Station Food Court | City: Toronto, Ontario | Client: Osmington Inc. | Architects/Designers: DIALOG + PARTISANS + GH+A DESIGN |