Exhibition | October 28 – 31, 2021
World of Light

TAVA or Tartu in Light is an international, cross-disciplinary festival of light art and lighting art.
In total the programm will last one month with international workshops, outdoor installations, a conference, a light fair and indoor exhibitions. In addition, smaller-scale satellite programs will be organized in collaboration with culture organizations and companies of Tartu.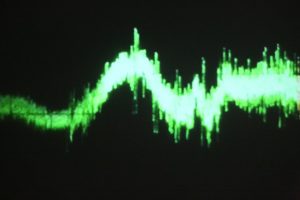 The Lighting Design and Light Art Conference aims to enhance knowledge exchange between professionals of different fields and industries. It connects artists, architects, designers, planners and students interested in the field of lighting design and light art. The conference is a platform for knowledge exchange and to stimulate cross-sectoral and global thinking in the field of light and lighting design.
TAVA2020 conference will be held alongside LUCI annual general meeting, which is the only international forum for cities on urban lighting and will feature panel discussions, workshops and open conferences on new lighting trends and projects from cities worldwide. Parallel to the conference there will be an exhibition featuring institutions and manufacturers who are currently important for the lighting market – Lightfair.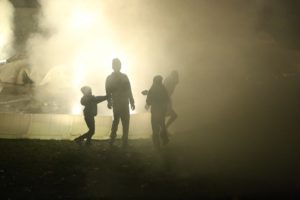 Three architectural lighting design workshops will take place in the centre of Tartu within the framework of TAVA2020 Architectural Lighting and Light Art Festival. The goal of the workshops is to give students, lighting design enthusiasts and professional lighting designers a "hands-on" experience, from concept development to construction of installations, as well as training on key lighting design topics. The installations created during the lighting workshops will be a part of the 4-day light festival TAVA2018. At night they will become landmarks and show visitors how architectural lighting design can change the nighttime identity of a city. Thus, they will be demonstrating the power of light and draw public attention to the value of lighting design to urban space.
This is how the organizers describe the concept for the light festival: "We are used to judging architecture and public art according to traditional understanding – as everlasting symbols of power for future generations to see. What event would be more suitable to change this understanding than a light art festival?"
_____________________________________________________
credits :
in the slider:
| The opening of the exhibition "Secret Whistle in the Forest" at Kogo Gallery + C.M. von Hausswolff's concert at The Hall of Love (24.10.2018) | Photo: Annika Haas |
in the text:
| The opening of the indoor exhibition "Vacuum as a Mindset" at Tartu Art House and gallery Noorus (24.10.2018)  | Photo: Annika Haas |
| City Space Light Installation Exhibition "Radical Light" (25.-28.10.2018) | Curators: Varvara&Mar | Photo: Annika Haas |
Termin: October 28 - 31, 2021
Adresse: Tartu, Estonia