The winners will be announced on 1 December
LIT Lighting Design Awards stages your moment in the spotlight! 
"The LIT Design Awards™ was created to recognize the efforts of talented international lighting product designers and lighting implementers. We believe that lighting is both an art and a science, and it is one of the most important elements of design."
Picture this: your design on the grand stage of international recognition, your name in the lighting history. Become part of a celebration that honors the finest lighting product designers and implementers from around the globe. Featuring an expansive array of categories including Architectural Lighting Design, Entertainment Lighting Design, and Lighting Product Design, the LIT Awards stands as one of the most comprehensive competitions in the field.
Gain brand differentiation, PR exposure, and credibility as a winner, and seize the chance to attract talent and investment. Make a name for yourself in the world of lighting design.
The Entertainment Lighting Design of the Year Award
This new honor pays tribute to visionaries and experts who have enriched the world of entertainment through their outstanding lighting design. Whether a lighting director, lighting designer, stage manager, stage manager, lighting engineer, sound engineer, producer and director, set designer, cinematographer, gaffer or visual effects artist, these professionals create the mood and ambience of time and space with great inspiration and imagination.
Be part of  excellence and make your mark in the world of lighting design!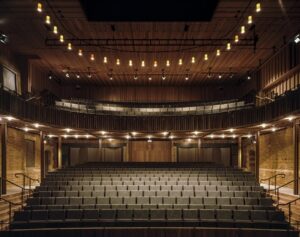 _____________________________________________________
Photos:
Bruno Ribeiro | Vibrance |
Caroline Webb | Nevill Holt Opera | Company Maxfordham Llp | Other Designer's names Nick Cramp | Architecture Company Witherford Watson Mann Architects | Client Nevill Holt Opera Limited | Photo Credits Helene Binet | Completion Date June 2018 | Project Location Leicestershire UK |
Termin: The winners will be announced on 1 December